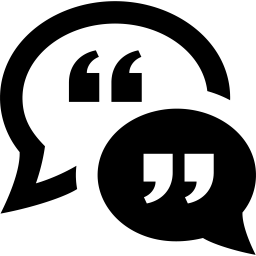 Long before emails and texts, shepherds stood in fields keeping watch over their sheep. While on watch, they received one of the most meaningful messages of all time – the announcement that Jesus was born.  As we read about the encounter between Shepherds and Angels in Luke, chapter 2 this week, we are reminded of three important lessons that apply, over 2000 years later, to our church communication strategies.
Lesson #1 – Reach Out to People Where They Are
Our first reminder for all church leaders and members is to reach out to people where they are.  The shepherds were in the middle of work, busy, and probably in the most dangerous hours of the night as they protected their sheep.  Instead of calling all the shepherds back for a meeting or waiting until just before their shift ended, the Lord reached out to them where they were.  He sent "an angel of the Lord" to stand before them and share the good news.
The lesson we can apply to our church communication strategy is that we need to get messages to our members where they are.  Don't wait until Saturday or Sunday services.  Don't wait until day-break in some cases.  Use people and the technology that everyone has at their fingertips to relay information in ways that people want to receive it.
Lesson #2 – Bring Reassurance and Hope in Your Messages
Do you remember the first part of the angel's message?  What was the very first sentence about?  It was reassurance and hope.  ""Do not be afraid, for behold I bring you good tidings of great joy which will be to all people.  How often do we begin our church announcements and communications with "We need x, y, and z…" and neglect to encourage, reassure, and bring hope to those who receive the message?  The angel of the Lord got it right.
The lesson we can apply today is to let people know the value of accomplishing or obtaining that which you are about to ask them to help with.  Give them hope and reason for engaging in your message.
Lesson #3 – Don't Neglect the Details
In Luke 2:12, the message the angel gave was very detailed about what the shepherds could expect – "a Babe wrapped in swaddling cloths, lying in a manger."  To often we surprise people with a big "ta-da" when they arrive, yet neglect to provide details as to what to expect before hand.  Or, our communications go out before we have prepared the underlying details.  Either way, we miss the opportunity to tell people what to expect, what to look for, what to be prepared for.
The lesson we can apply today is to not neglect the details.  Get people so excited about what they will find, that you don't even have to ask them to come. 
Use these lessons as you begin to plan your 2016 communication strategies for your members!