Your Cloud-Based Membership Communication Solution is Available Today!
Use QuikKast to connect with your members and keep them engaged.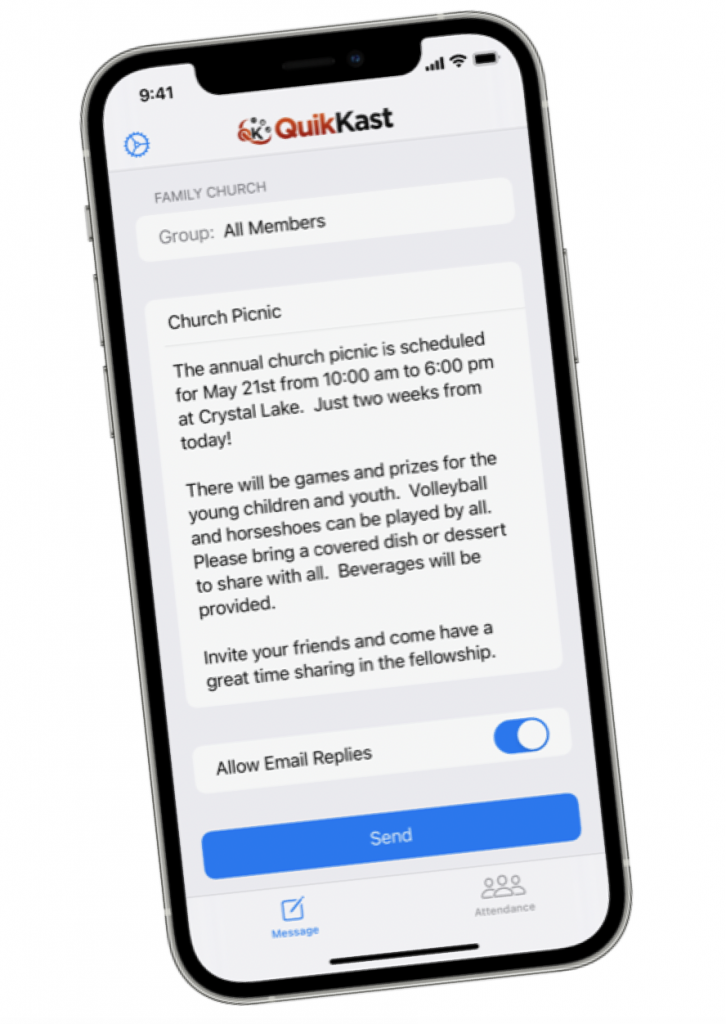 Important Features You Will Love!
There is nothing to install and you can use QuikKast from any web browser, smartphone, or tablet to…
Send Messages Effectively!
Type your message once and QuikKast delivers it via text, email, or voice per your members' preferences.
Collect One-Click Responses!
Give your members an easy way to respond to a poll question or RSVP to an event or meeting.
Track Attendance & Follow-Up!
Track attendance and do one-click follow-ups from easy, automatic reminders built into your QuikKast.
---
What Our QuikKast Users Say…

"I would highly recommend QuikKast."​
Margaret @ United Methodist Temple, Indiana

"It is so simple to get the information our people need directly to them, and they love it!"​
Justin @ First Baptist Church, Georgia

"QuikKast has improved our communication drastically."​
Seth @ Lake City Christian Church, Florida

"I cannot give a high enough rating to QuikKast. We simply love it."​
Charles @ Westview Baptist Church, Florida

"I gladly recommended QuikKast at a meeting of church planters. It is so convenient for me to message my members using QuikKast."​
Tony @ Trinity Baptist Church, California

"Sending messages is so easy and effective. It is so user-friendly, that your comfort level is instant."​
Vivian @ Compassionate Outreach Ministries, Florida
---
Who Can Use QuikKast?
All types of organization with members or participants can use QuikKast to solve a major communication challenges through the unique ability to reach their members via text, voice, and email all at the same time.
EMPLOYERS
55+ COMMUNITIES
PLUS… the QuikKast solution is branded specifically for your organization!
Apply your own branding with no additional fees. We make it easy!
---
---
Getting Started with QuikKast Couldn't Be Easier!
STEP 1
Let's show you that it really works! Have a voice, text, and email sent to you in seconds.
STEP 2
Setup a free account. No credit cards or payment information required.
STEP 3
Join a real person at QuikKast for training on your computer and smartphone.
---
A message from Tim, founder of QuikKast…
Keep Your Members Informed and Engaged!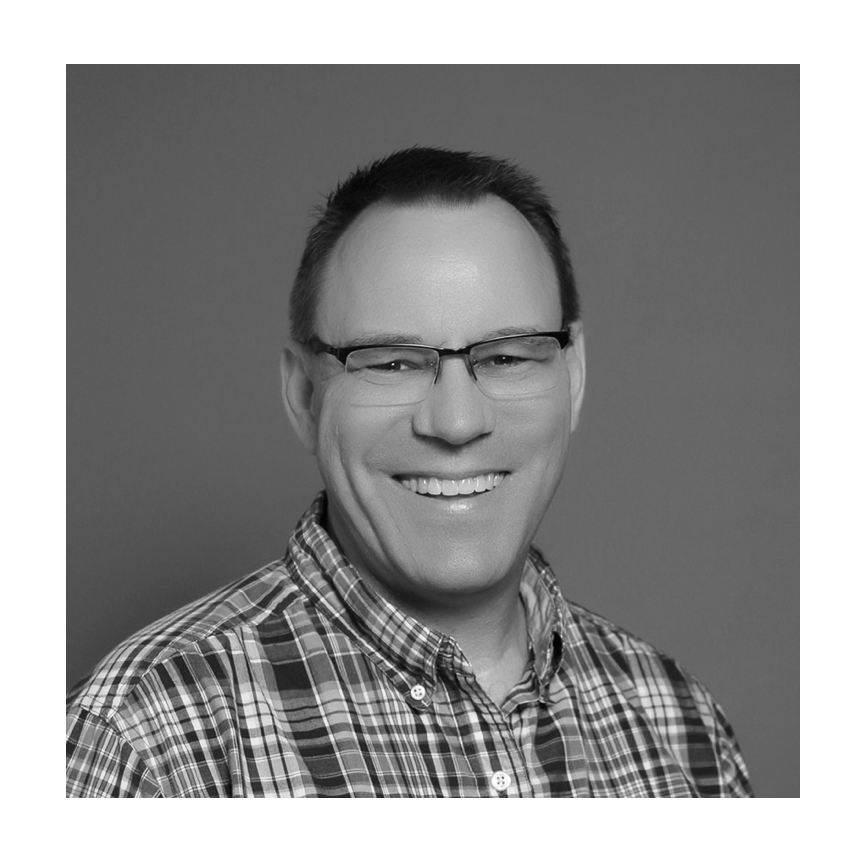 Our passion is to help organizations better communicate through affordable, super simple tools designed to keep all of their members engaged.
For over six years, our unique messaging strategy to deliver voice messages (yes, voice!), text messages, and email messages has been a tremendous help to our customer community. Additionally, members receiving communications from their organization's QuikKast are enjoying the experience too, because they get to control the way messages are delivered to them. It is their choice!
We are honored to make these tools available to our customer community, especially during these challenging times when communication is more important than ever.