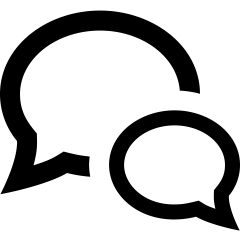 Allow Members to Talk to Each Other!
This is part three in our "When the Church Talks Back" series.  During the first two segments, we discussed the importance of including two-way communication into your communication plan as well as three tips for engaging your members more creatively through the use of two-way communication, without it overwhelming you or your support staff.
For our third topic, we will explore the answers to this question.
"What would happen if you equipped your members to talk to each other?"
Most often, our communication plans account for broadcasting messages from the administration to the members.  Today, you may use things mass email systems, print and mail services, and automated telephone capabilities.  We use these tools because they allow us to get our message out to a lot of people efficiently.  This is one-way communication and it is meant to serve that purpose – you "speaking" to your members.
But, what would it look like to enable members to talk to each other at scale?  Oh, wait a minute.  Am I suggesting that we give members a way to mass email or text or call every other member?  No, that would be crazy.  But, I bet your church or membership organization has groups that need to communicate with each other today.  Can you identify with any of these scenarios?
Scenario #1
You have a team of seven people who are responsible for contacting and visiting with members who are sick, in the hospital, or are involved in family emergencies.  These seven care team members are all notified of a situation at the same time.  Ideally, whoever can respond to the need first will do so by letting the other members of the team know.
Scenario #2
You have 15 small groups who meet each week for study.  Each of the small groups has an assigned leader who oversees and hosts the study time.  One of the small group leaders would like her 10 group members to be able to communicate with each other without having to remember email addresses, keep up with phone numbers, or do massive group texts that drive people batty.  
Scenario #3
You have a security team responsible for monitoring your church environment, locking all the doors, and responding to security or safety incidents.  The team has 5 people including the team lead each week.  This team does not need one-way communications from its leader.  Instead, they need to all be able to quickly text or email each other while on your church campus or during the week.
We could go further through countless scenarios and one commonality would be present in each one – the need for your members to communicate with each other.
Today, members involved in these types of scenarios are left to compile and maintain email and telephone numbers of their team members on their own.  The resourceful ones will create email distribution lists or group texts, but that's not scalable across 10 – 15 members.  Each member would have to create the same email distribution list.  Each member would have to create a texting group.  And, just about the time everyone has it all setup, you'll get a new group member or one of the members gets a new email or phone number.  
As part of your communication plan, we encourage you to think about how you can help your members communicate with each other.  Make it easy for them without loosing the control and confidentiality of contact information.  The growth of your programs and the growth of you the relationships your members have with each other will hinge upon their ability to communicate.
Thank you for joining us on this three part series "When the Church Talks Back."  If you have questions or comments, please send them to terry.douglas@quikkast.com.