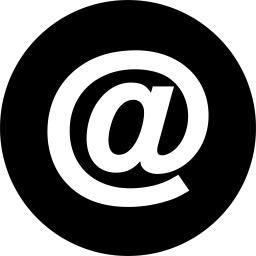 Do you know that on average, 74 out of every 100 people in your church membership won't open an email newsletter or any other email communication that you send? Does that surprise you? Does that disappoint you?  Does that validate your opinion?
Many churches have transitioned to email communications with their members.  And, we don't blame them!  It is an economical tool and an efficient way to mass communicate.  But, what we learn from the statistic I shared with you above is there is a limit to the effectiveness of email communication.
The Good News
Email sent from religious organizations is among the most opened email.  So, that is in your favor from the beginning.  Across 46 different industry sectors, the religious sector ranks #5 in email opens according to a 2015 study by MailChimp, one of the most popular email marketing tools.
The Bad News
Only 26% of all religious emails are opened.  That's why 74 out of every 100 members you email won't read your latest words of encouragement.  Nor will they see that choir practice changed to 5:30pm instead of 6pm.  Prayer requests included in emails will go unread and important service opportunities will go unnoticed… all because it was in the unread email.
So, does this mean we should abandon email?  Absolutely NOT.  
These facts and figures remind us is that email isn't the end-all, be-all in membership communication.  Effective communication takes a multifaceted strategy; one that reaches your membership where they are and how they like to engage.
Take Action!
Answer these simple questions to discover the elements you need to include in your church communication strategy.
What percentage of your members routinely communicate using their home telephones?   _________
What percentage of your members use text messaging?  _________
What percentage of your members use email?  _________
What percentage of your members listen to their voicemails? _________
What percentage of your members read their text messages? _________
What percentage of your members read their emails? _________
Chances are you have members who do all of these things routinely.
Reflect on the most recent mass communication efforts you've sent to your members.  Do you think everyone received your message?  If not, you likely need to consider adding more channels to your communication strategy. 
_______________________________________________
Sign-up to receive our blog updates, news, education, and information about QuikKast events.  Simply enter your name and email information below.
[contact-form-7 id="782″ title="Contact form 2_Subscribe"]